Information for our Veterans to Enroll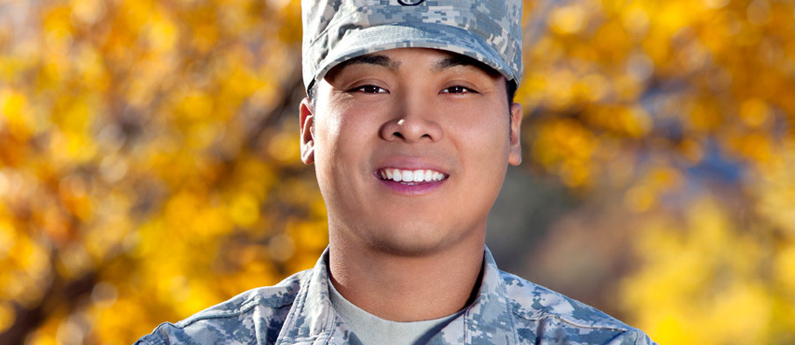 ABCO is Proud to Help Veterans & Their Families Transition to Rewarding New Careers
All our programs are approved through the Veterans Administration. Veterans are able to use their Chapter 30, 33, 31, 35, VEAP and VRAP benefits to obtain certifications from our approved programs.
Computer Information Technology is a field with tremendous room for growth, and rich opportunities for military personnel transitioning into civilian life. The U.S. Department of Veteran Affairs recognizes ABCO Technology Institute as a valuable provider of Computer training courses to Veterans with Chapter 31 benefits in the Los Angeles area.
What is the Vocational Rehabilitation (Chapter 31) and Employment Program?
The Vocational Rehabilitation and Employment (VR&E) Program is authorized by Congress under Title 38, Code of Federal Regulations, Chapter 31. It is sometimes referred to as the Chapter 31 program. The mission of VR&E is to help veterans with service-connected disabilities prepare for, find, and keep suitable jobs. For veterans with service-connected disabilities so severe that they cannot immediately consider work, VR&E offers services to improve their ability to live as independently as possible.
Services that may be provided by VR&E include:
Comprehensive rehabilitation evaluation to determine abilities, skills, interests, and needs
Vocational counseling and rehabilitation planning
Employment services such as job-seeking skills, resume development, and other work readiness assistance
Assistance finding and keeping a job, including the use of special employer incentives
If needed, training such as On the Job Training (OJT), apprenticeships, and non-paid work experiences
If needed, post-secondary training at a college, vocational, technical or business school
Supportive rehabilitation services including case management, counseling, and referral
Independent living services
Who is Eligible for VR&E Services?
To receive an evaluation for VR&E services, a veteran must:
Have received, or will receive, a discharge that is other than dishonorable
Have a service-connected disability rating of at least 10%
Submit a completed application for VR&E services
Veterans may be eligible to receive funding for career training and education through the Dept. of Veteran Affairs Vocational Rehabilitation and Employment (VRE) service.
We can also assist your counselor in deciding if our program fits your needs.
Please call one of our specially-trained representatives to determine if you are qualified. We want to provide you the skills to build a new future for your family and yourself. Quick, focused career training can be the answer to a brighter future. To find out if you are eligible for funding and to connect with a career counselor you can call ABCO Technology at 310-216-3067, and let them assist you with your career in the Computer Information Technology field.
ABCO Technology Institute's goal is to empower Veterans to develop IT skills which will help them in gaining employments and enhance their career. Upon graduation Job Placement assistance and Job placement services are provided to all Veterans.