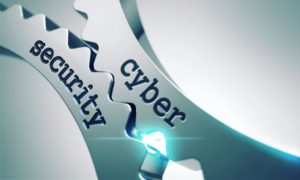 Pizza Hut's customers had their online accounts compromised.
Cybercrime is growing at such a rapid rate, even companies selling products as safe as pizza are under cyber-attack. The increase in cybercrime to this level continues to create more cyber security jobs.
Pizza Hut told customers by email on Saturday that some of their personal information may have been compromised. Some of those customers are angry that it took almost two weeks for the fast food chain to notify them.
According to a customer notice emailed from the pizza chain, those who placed an order on its website or mobile app between the morning of Oct. 1 and midday Oct. 2 might have had their information exposed.
The "temporary security intrusion" lasted for about 28 hours, the notice said, and it's believed that names, billing ZIP codes, delivery addresses, email addresses and payment card information — meaning account number, expiration date and CVV numbers — were compromised. Would you like to be that special person who saved your company from a devastating cyber-attack?
A cyber-attack of this level could only occur if the network administrators didn't use or have the correct cyber security skills.
The media fails to report that most cyber-attacks occur over time. Before the attacker intruded into Pizza Huts network, a great deal of time was spent in making login attempts, port scanning, analyzing for network weaknesses and stealing passwords. The activity could have been detected if the company had the right tools in place. The fact Pizza Hut was attacked for 28 hours clearly demonstrates someone in cyber security failed to do their job. You could be the network administrator who picks up where those cyber admins left off.
The skills we are talking about in this article involve cyber security. Courses including CompTIA Security +, Certified Ethical Hacker, Linux Fundamentals and Cisco Certified Network Associate will create a library of cyber skills, which will help any network administrator implement cyber security policies.
A thorough understanding of the computer and network servers is also required for this job. The network administrator must think of any network as an electronic eco system. Maintaining such a mindset will go a long way towards preventing the type of cyber-attack, which occurred at Pizza Hut.
If you want to have an exciting career in cyber security, please contact ABCO Technology. Reaching our Los Angeles campus is easy. We are available by telephone from 9 AM to 6 PM Monday through Friday at: (310) 216-3067.
Email all questions to info@abcotechnology.edu
Financial aid is available to all students who can qualify for funding.
ABCO Technology is located at: 11222 South La Cienega Blvd. in STE # 588
Los Angeles, Ca. 90304.
Cyber security is a growing field in information technology. Train for a cyber security position today!