Get the Skills to Be a Microsoft Certified Solutions Expert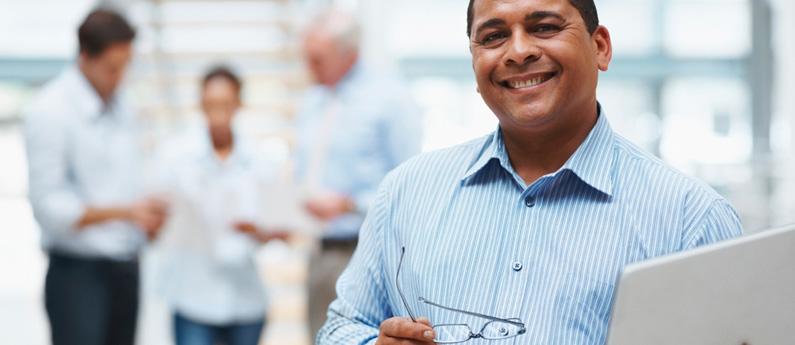 5 Months Microsoft MCSE Training
The Microsoft Certified Solutions Expert (MCSE): Server Infrastructure certification validates your ability to build comprehensive server infrastructure solutions.  Become an MCSE through our Microsoft Certified Systems Engineer Program.
By earning this designation you show employers you have the skills needed to run a highly efficient and modern data center, with expertise in identity management, systems management, virtualization, storage, and networking.
Become a Microsoft Certified Solutions Expert with training
ABCO Technology Microsoft Certified Solutions Expert program provides the hands-on training, practical experience and industry support it takes become certified in MCSE 2012 Server Infrastructure in less than 1 year.
With Windows Server 2012, you will find exciting innovations in the areas of virtualization, networking, storage, and user experience. Designing, implementing, configuring, or managing a Windows Server infrastructure or desktops and devices in your organization.
Earn recognition from your peers and employers and accelerate your career by achieving a Microsoft Certified Solutions Expert (MCSE) certification. Choose to earn either the MCSE: Server Infrastructure certification or the MCSE: Desktop Infrastructure certification. Areas of study include:
Installing and Configuring Microsoft Windows Server 2012
Administering Windows Server
Configuring Advanced Windows
Designing and Implementing a Server Infrastructure
Implementing an Advanced Server Infrastructure
You'll learn directly from skilled professionals with years of experience in the field. The personalized ABCO learning style, with never more than seven other students in the class, means you'll receive plenty of one-on-one guidance and support. You'll pick up new skills quickly in our practical lab environment.
"ABCO is a great choice when wanting to enhance your skills in the IT field. My experience at ABCO was great. Not only did I have an instructor that cared about me learning the material, but also took the time to explain and show me visually with the lab. They prepare you from beginning to end so that you can succeed when going to look for a job."
– Jackie R. – ABCO Graduate

Get Certified
Students must complete the following 5 courses to earn the MCSE server 2012 credential:
Microsoft Exam 70-410 – Installing and Configuring Windows Server 2012
Microsoft Exam 70-411 – Administering Windows Server 2012
Microsoft Exam 70-412 – Configuring Advanced Windows Server 2012 Services
Microsoft Exam 70-413 – Designing and Implementing a Server Infrastructure
Microsoft Exam 70-414 – Implementing an Advanced Server Infrastructure
Career Opportunities
Upon successful completion of the program students will be able to seek gainful employment in the following positions:
Enterprise Engineers

Network Engineers

Enterprise Messaging Engineers

Junior Administrators

PC Support Technician
By earning an MCSE certification, you distinguish yourself as an IT professional with the skills and proven job role capabilities to effectively work with Microsoft technologies.
Convenient Day, Evening & Weekend Schedules
ABCO training is specifically designed to fit the needs of busy adult learners. Many students are working and/or raising families while going to school. You can choose from convenient day, evening and weekend schedules.
Get the training you need to advance your career in a flexible convenient way that fits your life.
Get the Support You Need to Launch a Successful Career
Microsoft training isn't about getting a diploma to hang on the wall – it's about preparing yourself for the future you want. As an ABCO student and graduate you will be supported by a dedicated team of career placement assistance professionals and will benefit from job postings, interview assistance, networking and more.
Financial Aid is available to those who qualify.
Prerequisites
Before attending this course, students must have:
A good understanding of networking fundamentals
An understanding and experience configuring security and administration tasks in an enterprise environment
Experience supporting or configuring Microsoft Windows clients
Have basic Windows Server operating system knowledge and experience
CompTia A+ Certification program or have equivalent experience
Is MCSE Training Right for You? Get More Info…
If you're interested in learning more about MCSE, and exploring whether ABCO Technology is right for you, fill out the form on this page and receive more information.
A helpful Admissions Representative will be happy to answer any questions you have and help with everything from scheduling to financial aid.
For immediate questions, call 310-216-3067.