Linux+ Certification Program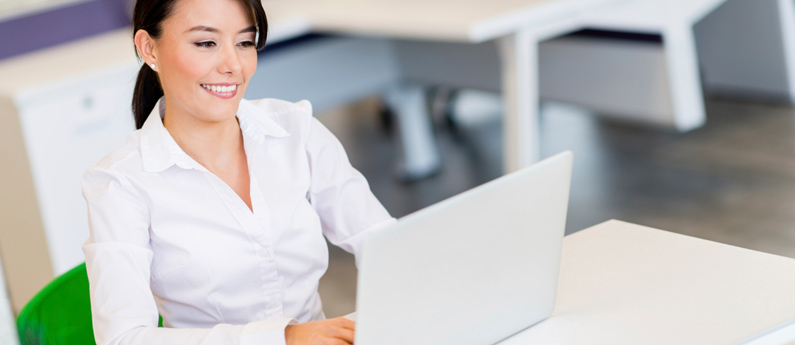 Get the Skills to Be Linux+ Certified in 4 Months
The Linux+ certification is primarily vendor –based from CompTia and LPI. As a student in this program you'll gain the skills and competencies outlined by CompTia, LPI and several employers within the community.
Become a Linux+ Certified IT Professional
The ABCO Technology Linux+ Certification Program provides the hands-on training, practical experience and personalized support it takes to pursue Linux+ certification and a rewarding IT career.
Areas of study include:
System Architecture
Linux Installation and package management
GNU and Unix commands
Devices
Linux Filesystems
Shells
Scripting & Data Management
User Interfaces & Desktops
Administrative Tasks
Essential System Services
Networking Fundamentals
Security
Classes are kept small with never more than eight students per class, and are led by industry professionals with years of experience working in the field. You'll get one-on-one guidance from experts who know exactly what it takes to get ahead in today's market.
Career Opportunities
As a successful graduate of this program you'll be fully prepared to pursue entry level positions in a Linux/Unix environment:
Computer Service Technician
Internet Network Specialist
Linux System Administrator
Junior Linux Administrator
Junior Network Administrator
Linux Database Administrator
Web Administrator
Why Get Linux+ Certified?
A widely-recognized Linux certification ensures that junior level IT professionals have a means of demonstrating their Linux skills to potential employers while assuring customers that they are receiving support services from highly skilled and knowledgeable professionals. Certification in CompTia Linux+ powered by LPI, attained by passing CompTia exams LX0-101 and LX0-102, enables candidates to become certified in LPIC-1 as well, enabling further participation in the LPI programs.
Requirements to Obtain Certification from CompTia
Student may pass the following exams offered by CompTia in order to become a certified in LPIC-1 to further advance their careers: 1. Comptia Exam LX0-101 2. Comptia Exam LX0-102
Convenient Day, Evening & Weekend Schedules
ABCO training is specifically designed to fit the needs of busy adult learners. Many students are working and/or raising families while going to school. You can choose from convenient day, evening, and weekend schedules.
Get the training you need to advance your career in a flexible convenient way that fits your life.
"ABCO is a great choice when wanting to enhance your skills in the IT field. My experience at ABCO was great. Not only did I have an instructor that cared about me learning the material, but also took the time to explain and show me visually with the lab. They prepare you from beginning to end so that you can succeed when going to look for a job."
– Jackie R. – ABCO Graduate

Get the Support You Need to Launch a Successful Career
IT training isn't about getting a diploma to hang on the wall – it's about developing the future you want. As an ABCO student and graduate you will be supported by a dedicated team of career placement assistance professionals and will benefit from job postings, interview assistance, networking, and more.
Financial Aid is available to those who qualify.
Prerequisites
Before attending this program, students must have:
High School Diploma or equivalent
Working knowledge of the PC and the Internet
A+ Certification or equivalent
Is a Linux+ Certification Right for You? Get More Info…
If you're interested in learning more about Linux+ Certification and exploring whether ABCO Technology is right for you, fill out the form on this page and receive more information.
A helpful Admissions Representative will be happy to answer any questions you have and help with everything from scheduling to financial aid.
For immediate questions, call 310-216-3067.