Cisco Certified Network Associate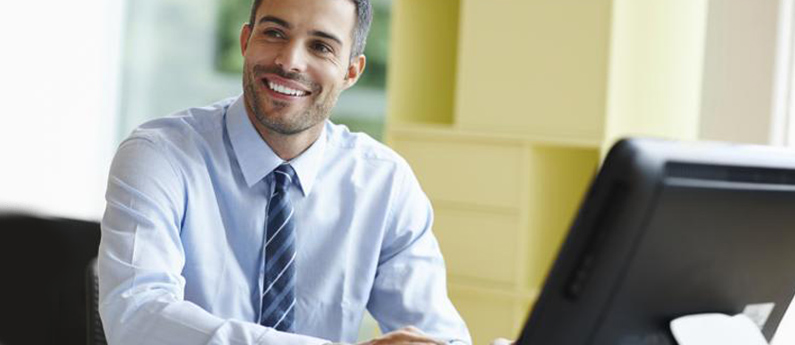 Get the Skills to Be a Cisco Certified Networking Professional in 2 Months
The Cisco Certified Network Associate certification (CCNA) is the first step towards becoming a Cisco certified expert, and gives you the skills to pursue a rewarding career in networking.
If you're interested in computer networking and network administration and are looking to get started in an IT career with a future (without spending years in school), getting a jump start into the industry with CCNA training could be the perfect opportunity.
Become a Computer Networking Professional
The Cisco Certified Network Association Certification Program from ABCO Technology Computer Training School in Los Angeles provides the hands-on training, practical experience and personalized support it takes to pursue CCNA certification and a rewarding IT career.
Classes are kept small with never more than eight students per class, and are led by industry professionals with years of experience working in the field. You'll get one-on-on guidance from experts who know exactly what it takes to get ahead in today's market.
As a student in this program, you'll be equipped to install, configure, and operate LAN, WAN, and dial access services for small networks, employing the use of a wide variety of protocols including IP, IGRP, Serial, AppleTalk, Frame Relay, IP RIP,VLAN, RIP, Ethernet, and Access. You'll also learn:
Quality of Service
How to build a three-tier routed and switched network
IP addressing
WAN technologies
Managing IP traffic
Point-to-point connections
Establishing Frame Relay connections Remote Access Services
Troubleshooting
Get Certified
Graduates of this program are fully-prepared and eligible to take the Cisco Certified Network Associate exam. Cisco certifications are recognized around the world and demonstrate to employers and clients that you have the necessary skills to be an asset to them.
"ABCO is a great choice when wanting to enhance your skills in the IT field. My experience at ABCO was great. Not only did I have an instructor that cared about me learning the material, but also took the time to explain and show me visually with the lab. They prepare you from beginning to end so that you can succeed when going to look for a job."
– Jackie R. – ABCO Graduate

Career Opportunities
Individuals with CCNA designation are prepared to pursue a variety of respected tech positions, including:
Senior Systems Administrator
Network Engineer
Network Analyst
WAN Engineer
WAN Administrator
IT Field Engineer
Network Technology Specialist
Convenient Day, Evening & Weekend Schedules
ABCO training is specifically designed to fit the needs of busy adult learners. Many students are working and/or raising families while going to school. You can choose from convenient day, evening, and weekend schedules.
Get the training you need to advance your career in a flexible convenient way that fits your life.
Get the Support You Need to Launch a Successful Career
Computer network training isn't about getting a diploma to hang on the wall – it's about developing the future you want. As an ABCO student and graduate you will be supported by a dedicated team of career placement assistance professionals and will benefit from job postings, interview assistance, networking, and more.
Financial Aid is available to those who qualify.
Pre-requisites
Before attending this program, students must have:
High School Diploma or equivalent
Working knowledge of the PC and the Internet
Comptia A+ Certification or equivalent
Network+ Certification or equivalent (optional)
Is a Rewarding Career in Computer Networking Right for You? Get More Info…
If you're interested in learning more about Cisco Certified Network Associate certification and exploring whether ABCO Technology is right for you, fill out the form on this page and receive more information.
A helpful Admissions Representative will be happy to answer any questions you have and help with everything from scheduling to financial aid.
For immediate questions, call 310-216-3067.