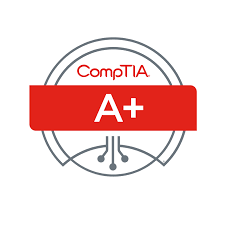 One of the biggest challenges parents face in 2018 is the fact that jobs for millennials or teenagers are very hard to find.
The reasons are simple.
First of all the #US is moving toward a #skills oriented economy and teenagers or millennials haven't had the opportunity to train for a skilled job.
Second the skills based economy with political pressure is artificially forcing wages higher than the market will bear. The higher wages forces teenagers out of the conventional restaurant jobs, which they have held for the past 100 years.
The solution to this challenge is to train your son or daughter to ensure they have an employable skill early in life.
One skill, which has high demand and job growth is computer repair. When we talk about computers, we are talking about laptops, iPhones and iPads. All of the mentioned devices will breakdown. The device itself could malfunction or simply be dropped.
A training course and certification, which trains millennials to compete in the computer repair field is the #CompTia A+. Training for the CompTia A+ or a course in computer repair can be accomplished in approximately 78 hours.
After the training is completed, the candidate passes two exams to obtain the CompTia A+ certification. These exams are: 901 for hardware, which covers the building of a computer and 902, which covers all of the operating systems, which can be installed on that computer. The CompTia A+ also covers setting up a small network, installation of printers and installation of online faxes.
Employers are looking for young people who can fix computers. Jobs come in many forms. Websites including Indeed and Glass door have many listings for young candidates with the A+ computer repair certification.
#ABCO #Technology teaches courses in networking and cyber security. Our school is ideal for the teenager who wants an employable skill. The CompTia A+ is a major part of this training. Call our campus between 9 Am and 6 PM Monday through Friday at: (310) 216-3067.
Email all questions to: info@abcotechnology.edu
Financial aid is available to all students who qualify for funding.
ABCO Technology is located at:
11222 South La Cienega Blvd. STE # 588
Los Angeles, Ca. 90304
Train your millennial to repair computers today!