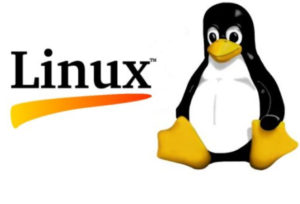 The CompTIA Linux+/LPIC-1 certification is designed to affirm learner's skills and knowledge to:
•work at the Linux command line;
•perform easy maintenance tasks including assisting users, adding users to a larger system, executing backup & restore, shutdown & reboot; and,
•install and configure a workstation and connect it to a LAN, or a stand-alone PC via modem to the Internet.
The Linux+ certification is made up of two exams, each of which carries varying names/identification, depending on which vendor a learner chooses. ABCO Technology provides training that thoroughly covers the exam content:
•CompTIA Linux+: LX0-103 and LX0-104
•LPIC: 101 and 102
Typically, learners pursuing these certifications should have a basic familiarity with Linux, and the ability to create and manage virtual machines. These certifications are considered to be entry-level, so they are appropriate for learners who are fairly new to the information technology industry.
Exam Details
In order to take full advantage of the 2-in-1 certification opportunity, ABCO Technology recommends that learners register for, and complete the CompTIA Linux+ certification exams, which can then be applied to receive an equivalent LPI certification.
Time allotted for exam: 1.5 hours (90 minutes) per exam
Number of questions: 60
Passing score: 500
Question types: Multiple choice (single response); Multiple response; Fill-in-the-blank
Exam registration: Pearson Vue
ABCO Technology is a Pearson Vue testing center in Los Angeles, Ca.
Exam cost: $200 (USD) per exam
Exam objectives: Please note that exam objectives are available from ABCO Technology because we provide practice Linux certification exams. Learners can review any single vendor's exam objectives and be prepared for the exams — there is no need to review objectives from each vendor.
•CompTIA Linux+ exam objectives: LX0-103 and LX0-104
•LPIC-1: 101-400 and 102-400
Recertification
CompTIA certifications are valid for three years from the date of certification. The CompTIA Linux+ certification is eligible for renewal through CompTIA's continuing education (CE) program.
If you are interested in becoming certified for cyber security, the CompTIA Linux+ is for you. Companies that have valuable data to protect will use Linux as their operating system on the back end. Network administrators who are able to place a Linux certification credential on a resume stand a much stronger chance of getting hired.
ABCO Technology offers a complete program for Linux certification. You can reach our campus by telephone from 9 AM to 6 PM Monday through Friday at: (310) 216-3067.
Email your questions to: info@abcotechnology.edu
ABCO is located at:
11222 South La Cienega Blvd. in STE # 588
Los Angeles, Ca. 90304.
Financial aid is available to all students who can qualify for it.
Get Linux certified today!