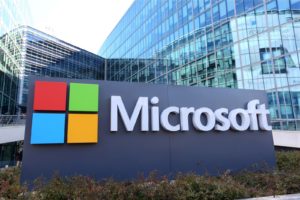 Microsoft was the first company to offer vender certifications in the information technology industry. Don't just take my word for it: Steve Jobs said exactly the same thing when he and Bill Gates were interviewed on stage together in 2007.
It follows that Microsoft was also one of the first companies to launch a vendor-managed training and certification program for software products. Microsoft rolled out its Microsoft Certified Professional (MCP) program in 1992, with the first exams covering Windows 3.1, LAN Manager, and SQL Server.
Microsoft realized early on that linking professional certifications to specific products would enable established veterans and the new breed of IT professionals to help validate their skills with Microsoft software.
Microsoft's meteoric growth acted as the perfect promoter for the MCP program. As Microsoft products took over the market, increasing numbers of IT pros became interested in earning an MCP credential. Microsoft expanded the MCP program to include designations targeted at specific IT job roles — database admins, network admins, and software developers.
Things became a bit difficult for the Microsoft certification program during the dot-com era. The enthusiasm for everything technology or Internet-based led to a mad gold rush for IT certifications, especially those from major industry players like Cisco, Novell and Microsoft. A glut of freshly-certified but predominantly inexperienced technocrats stormed the industry, lured by the promise of high wages, free lunches, and stock options that would make them millionaires before they were 28.
The reputation of Microsoft's MCP program, and other vendor-managed training and certification programs, took a hit during the irrational tomfoolery of the dot-com boom and bust.
The passage of time has restored some much needed sanity and stability to the IT industry, and has also re-established an appropriate value for Microsoft certifications. There is now a much healthier relationship between Microsoft, its certified professionals, and the companies hiring these professionals to support their technical infrastructure.
Today, the Microsoft Learning program is a popular and well-respected source of IT credentials. The company has worked hard to make its certifications challenging and relevant to the IT industry. And the industry has responded.
Some quick facts from the Microsoft Learning website reinforce the value of MS certifications in the working world:
● In a survey of 900 IT networking professionals, 60% said that earning a certification led to a new job.
● Some 67 percent of IT hiring managers rate certifications as having extremely high value in validating the skills and expertise of job candidates.
● On average, Microsoft certified technologists earn 15 percent more than their uncertified peers.
The advantages granted by achieving a Microsoft certification are obvious. But which Microsoft credentials are currently in the highest demand in the industry?
To answer this question, we ran through job listings at Dice, Monster, and other large IT career sites. We consulted the U.S. Bureau of Labor Statistics, and looked at the latest numbers for projected high-growth job categories. We also consulted several information technology managers who have been hiring our students. The managers ABCO talked with have an average of ten years of managerial experience in our industry.
Here is a breakdown of our ten picks for the most in-demand Microsoft certifications. Please note that this is not a ranked list. Any of these 10 certs can impact your marketability and earning power in the current IT landscape:
Microsoft Certified Solutions Expert: Server Infrastructure
The MCSE has been a highly sought after and well-regarded industry credential since it was introduced. The acronym originally stood for Microsoft Certified Systems Engineer, and the certification was primarily concerned with creating and administering Microsoft-based networks.
The MCSE has since been split into several different specializations, but the MCSE: Server Infrastructure is the certification that remains closest to its august progenitor. Fast Fact: The U.S. Bureau of Labor Statistics (USBLS) predicts a solid 8 percent growth in employment for network and computer administrators between 2014-2024.
Microsoft Certified Solutions Associate: Windows Server 2012
The MCSA was introduced with the release of Windows 2000, and was meant to be an intermediate certification that covered mid-tier Win2K client and server support. Like the more advanced MCSE credential, the MCSA has been split into other specializations over the years. The MCSA: Windows Server 2012 certification covers installing WS2012, administering the network(s) built on it, and configuring advanced network services.
Microsoft Certified Solutions Developer: Application Lifecycle Management
The MCSD certification has been Microsoft's premier designation for software developers over the last 15 years. The MCSD: Application Lifecycle Management credential adds some specific components taken from that particular discipline, including software testing. Fast Fact: The USBLS is predicting a strong 17 percent job growth rate for software developers between 2014-2024.
Microsoft Certified Solutions Associate: SQL Server
Years ago, Microsoft had a certification called the Microsoft Certified Database Administrator or MCDBA. This certification was eventually retired, and Microsoft's SQL Server product was represented by different credentials here and there. Today, the MCSA: SQL Server certification is aimed at database developers and analysts working with SQL Server 2012 or 2014. (As well as, very soon, SQL Server 2016.)
Microsoft Certified Solutions Expert: Data Platform
The second MCSE certification in our list is the MCSE: Data Platform credential. It is an advanced step up from the MCSA: SQL Server designation, which is a prerequisite for this higher-tier certification. The MCSE: Data Platform certification includes more advanced emphasis on developing databases with SQL Server, as well as designing entire database solutions. Fast Fact: The 2015 median annual pay for database administrators was $81,710, according to the USBLS.
Microsoft Specialist: Windows 7
This selection may surprise some readers, but a very large contingent of government, military, and corporate enterprises are still very reliant on Windows 7 as a client OS. These organizations did not make the move to Windows 8, and they are not ready or willing to jump to Windows 10.
Microsoft retired the MCSA: Windows 7 certification, likely as a prompt to IT professionals and other stakeholders. What remains is the Microsoft Specialist: Windows 7 credential, which can be earned by passing one of three currently active exams. Fast Fact: Windows 7 is still the installed OS on more than 48 percent of all desktop PCs, according to the latest figures from Net Applications.
Microsoft Certified Solutions Developer: Web Applications
The mobile computing boom has created a massive market for web apps. Consumers can't seem to get enough new apps, and they have high expectations for continual development and improvement. The MCSD: Web Applications certification focuses on programming in HTML5, JavaScript, and CSS3. It also requires knowledge of developing software using Microsoft's cloud computing platform, Azure.
Microsoft Certified Solutions Expert: Private Cloud
For being such an ephemeral thing, you can't turn a corner without bumping into the Cloud. Your path to the MCSE: Private Cloud certification starts by first earning the MCSA: Windows Server 2012 credential. Candidates must then pass two exams based on working with private clouds created using Microsoft System Center 2012.
Microsoft Office Specialist
Many IT professionals look down their noses at the Microsoft Office Specialist certification, considering it to be of little value. Don't you believe it — the MOS is a highly respected credential for entry-level and higher level employees. Fast Fact: According to research quoted by Microsoft, "Holding a MOS certification can earn an entry-level business employee as much as $16,000 more in annual salary than uncertified peers."
Microsoft Certified Solutions Associate: Windows 10
It's new. It's improved. It's Windows 10, and if Microsoft has its way — which it probably will, eventually — Windows 10 is coming to your enterprise sooner rather than later. The MCSA: Windows 10 certification will eventually become Microsoft's premier network client OS credential. The certification is still under development as of this writing; only one of the exams is currently available, with another due to come online later in 2017.
Microsoft certifications are an excellent path for a new candidate to enter the information technology industry. ABCO Technology has experienced counselors and admissions representatives who will help you to determine, which certification path is the best one for you. Call our campus between 9 AM and 6 PM Monday through Friday. You can reach ABCO Technology by phone at: (310) 216-3067.
Email your questions to: info@abcotechnology.edu
Financial aid is available to all qualified students.
ABCO Technology has moved. We are now located at
11222 South La Cienega Blvd. STE 588
Los Angeles, Ca. 90304.
Phone: (310) 216-3067.
Call us today to get started on your new career.