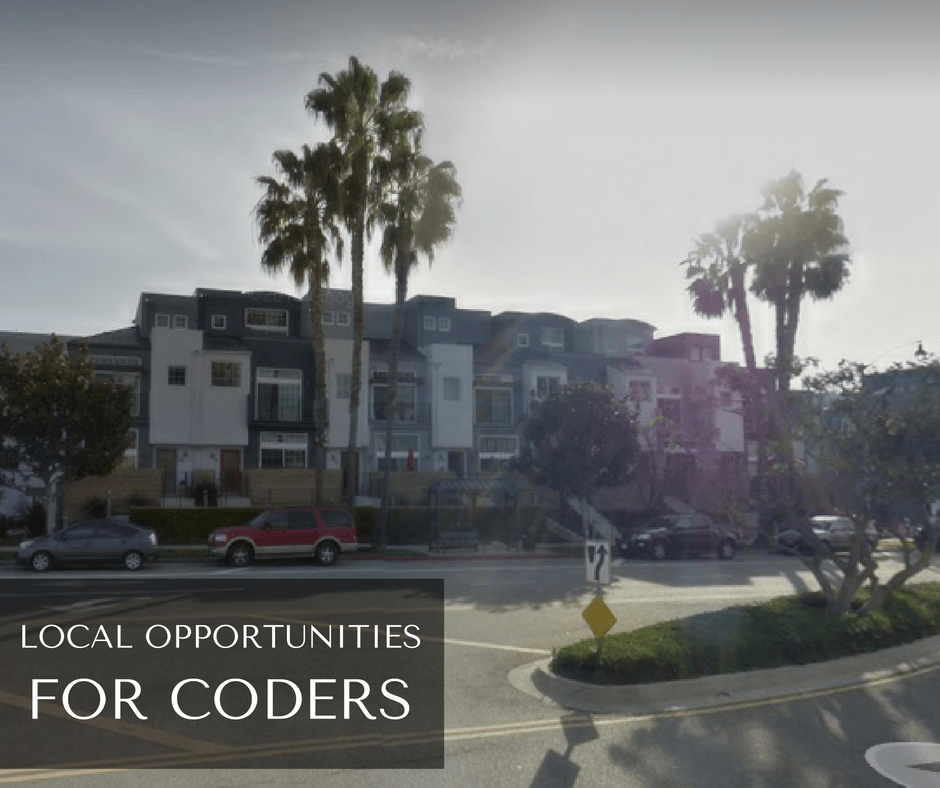 What are the local opportunities for coders? Recently while driving through Playa Vista, a suburb of Los Angeles sometimes known as "Silicon Beach", I was amazed by the number of new companies opening in this area. Approximately 75% of the new firms were developing games for iPhone and androids. Many of the new jobs require knowledge of Java, Unity, C++, and a basic knowledge of networking.
To name just one, Electronic Arts, which is located in the Playa Vista area, is expanding their hiring.
The majority of the new hires come from a demographic under the age of 35. These new programmers don't have college degrees. Instead, they have a passion for developing games, a certification in the area of programming and a willingness to work long hours in order to complete a project.
One of these companies, based in Canada, recently called one of our students to offer him a job. This company plans to open a gaming development office in Los Angeles in four months. The new company told our student they wanted to be in Los Angeles, because "that is where the best talent is located".
Taking Advantage of These Opportunities Means Getting Training
It's much easier than you think to train for a job in this exciting field. At ABCO Technology, our career-focused training takes six months. As a programmer and applications developer, you will learn to program in Java, Unity, C++ and PHP. Some programmers can become certified for Microsoft by obtaining their Microsoft Certified Program Developer. The programming track has several paths, all of which are good choices for a student who finishes and passes the certification exams.
The training will teach you how to work with a game engine, which is a bit similar to a website building template such as Dreamweaver or WordPress. Only in this case, the game engine provides shortcuts for building that winning game.
Learn to develop that winning game now. Contact ABCO Technology. You can reach our campus between 9 AM and 6 PM Monday through Friday. Call us today at: (310) 216-3067.
Email your questions to info@abcotechnology.edu
Start gaming today!